In August 2017, Pocket Leap produced the official app for the Turing Fest 2017. The Turing Fest brings together world-class speakers from technology businesses around the globe, with leading names such as Rand Fishkin gathering to discuss innovation and creativity within the industry.
We produced a custom theme for the festival, bringing the crucial elements of such a large-scale conference into one portable guide for all delegates. Included in the iOS and Android app was a full run-through of the two-day agenda, providing background information on the relevant speakers and their topics. Attendees could use the app to learn more about the event sponsors which included Skyscanner, Itison and many more, as well as key locations such as the venue for the opening party and the Edinburgh International Conference Centre.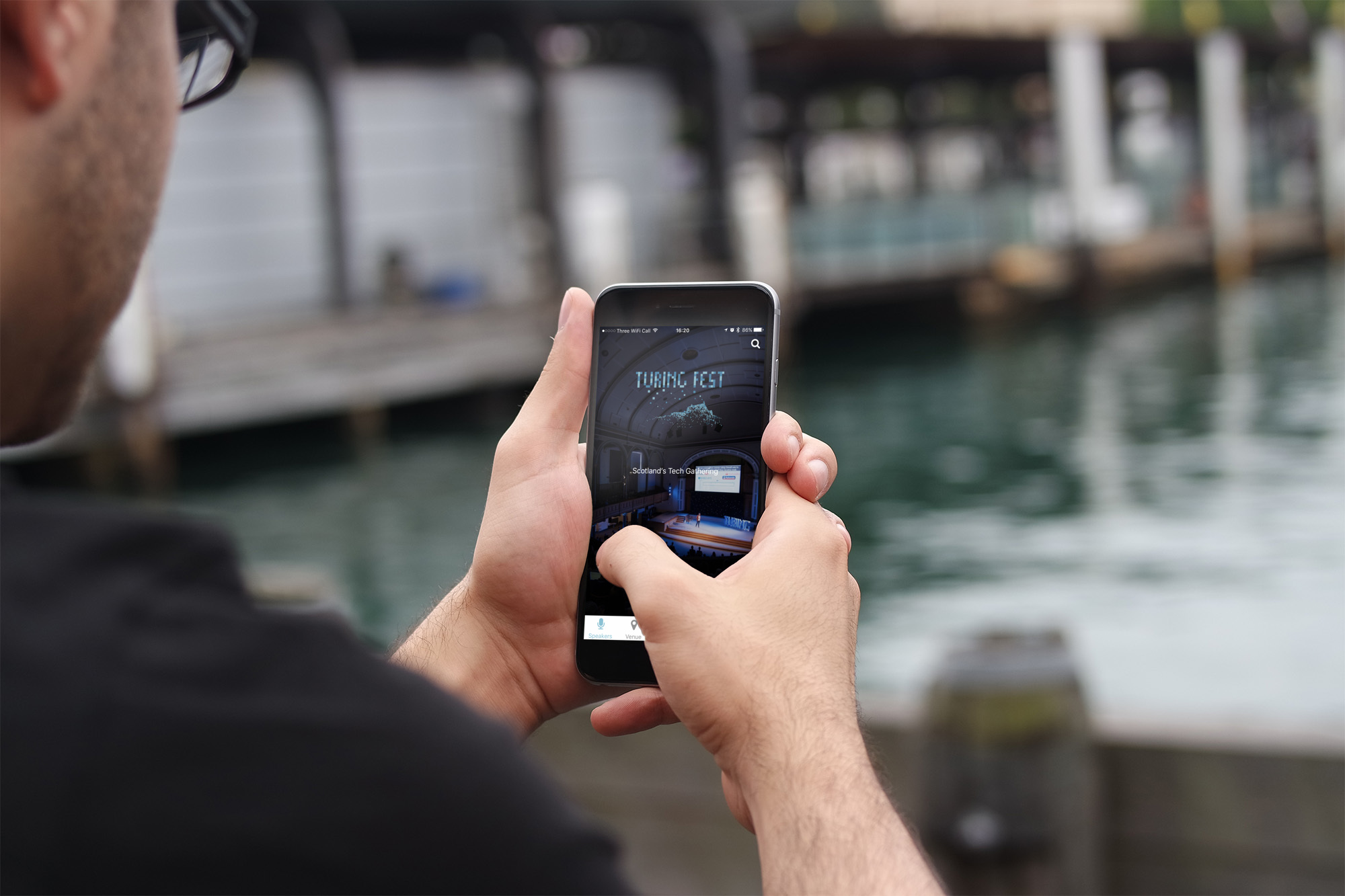 Turing Fest was a real test for the Pocket Leap platform, with last-minute line-up changes allowing us to fully demonstrate the flexibility of the system. During the event, a speaker pulled out last minute, and we could easily keep delegates informed as the day progressed using push notifications.
Offline functionality was a huge success for the Turing Fest app as the EICC venue – like many other conference venues – struggled with poor WiFi connectivity. Using Pocket Leap, the Turing Fest app could provide users with access to vital information, even when using the app offline. The result? A relevant, timely information source for all delegates, a platform to communicate with attendees, regardless of location, and a drastic reduction in printing costs – the perfect conference partner.